The Sewerage and Water Board, Veolia Water, Limitless Vistas and BFA Partner on water and wastewater treatment job training. The students have started Phase II of the training program which will prepare them for entry level jobs in the water and wastewater treatment utility sector.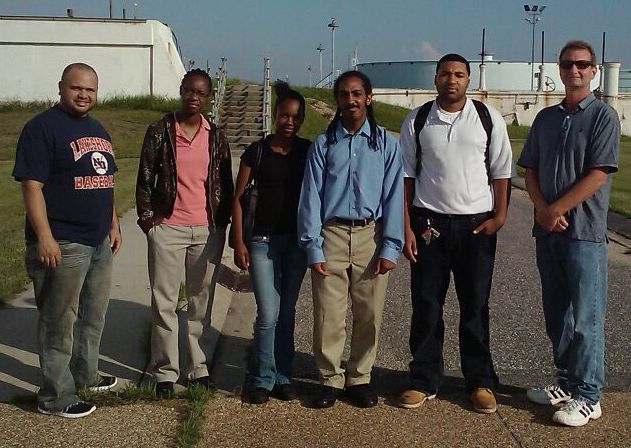 New Orleans, LA August 22, 2011 - Earlier this month at-risk youth from Limitless Vistas (LVI), a job training non-profit, started the second phase of a summer internship program designed to introduce them to real and sustainable entry level job opportunities in the water and wastewater utility sector. This program was designed by LVI and partner BFA Environmental, as a way to help fill the tremendous employment needs in the environmental utility industry as baby boomers enter retirement age.

"The effort began over a year ago," recalls Patrick Barnes, founder of LVI and president of BFA, in a meeting with the New Orleans Sewerage and Water Board of New Orleans (S&WB). The S&WB through Executive Director Ms. Marcia St. Martin first expressed an interest in assisting LVI by providing training facilities and staff. Their interest quickly expanded into support, culminating in internships for 10 students at Veolia Water North America Operating Services, LLC (Veolia) and S&WB facilities.

Limitless Vistas is an organization that was founded in 2006 to train inner city youth for careers in the environmental and green jobs industry. "This program exists for the benefit of our students, not for profit," said program Director Matilda Tennessee. Students are introduced to the technical aspects of environmental work as well as the value of working in their communities, through service learning. LVI's training techniques include classroom and hands on application in the following areas; home weatherization, construction, coastal restoration brownfield site assessment and clean up, and since 2010, water and wastewater treatment operations. This is the only youth program in the New Orleans area that is preparing inner city youth for jobs in the water and wastewater industry.