Limitless Vistas, Inc.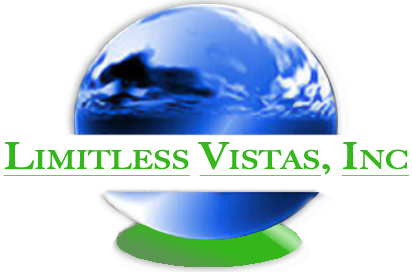 Limitless Vistas, INC. (LVI) is a 501(c)(3) non-profit organization devoted to creating opportunity for disconnected youth.  Founded by Patrick Barnes, President of BFA Environmental Consultants, with the premise "The greatest opportunity coincides with the greatest need." We realize that the infrastructure repair and environmental restoration needs are greatest in poor communities, and we think that the most effected individuals should have a viable opportunity to participate in the on-going the Gulf Coast Restoration effort and establish careers in industries with a proven present and future marketability.
Through focused, high skills training, LVI has provided pathways to successful careers for youth in the environmental and construction industries through participation in several large, federal grant programs, building strong community consensus and participation.  The organization's programs are comprehensive, and support students through high-quality technical certification classes; on-site experience; community service opportunities; and the life-skills and support services (including mentoring, leadership development, budgeting and career planning) necessary to allow students to acquire important, satisfying careers.  The training programs are also attentive to the needs of the community, with programs in wetlands restoration and organic horticulture; Phase I-III Environmental Site Assessments and soil/water sampling; and urban-planning and development.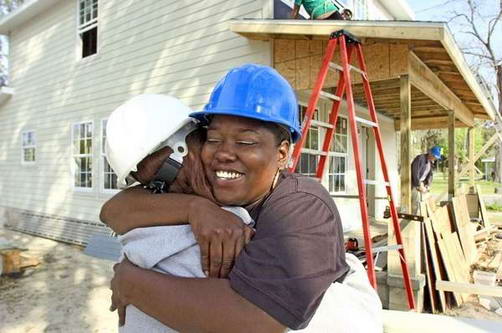 Training and Certifications
Limitless Vistas, Inc. is now authorized to conduct OSHA Construction Outreach Training including the 10-Hour course for workers and the 30-hour course for supervisors.  This training teaches entry-level workers through supervisors to recognize, avoid, abate, and prevent of health and safety hazards in construction workplaces.
Wetlands Conservation
Wetlands Conservation, LSU Agriculture Center/America's Wetland Conservation Corps (AWCC), New Orleans, LA
LVI students and crew supervisors supported AWCC staff in a variety of activities, collected wetlands grasses and replanted them in damaged wetland environments, and planted vegetables and learned about managing food chain plants.
Restoring Public Playgrounds
Community Surveying for Restoring Public Playgrounds in the Historic Central City Community - Central City Renaissance Alliance and City of New Orleans Recreation Department (NORD)
When the effort to restore playgrounds began moving at an accelerated pace to meet the high-use demand at the close of the school year LVI participants were taught landscaping techniques to assist the Central City Renaissance Alliance. LVI participants also volunteered as Special Olympic coaches to support the NORD partnership with Louisiana Special Olympics.
Community Housing Surveying
Neighborhood Community Housing Surveying, City of New Orleans, Office of Recovery Development and Administration (ORDA), and Phoenix of New Orleans, LA
LVI partnered with seven community organizations to conduct a comprehensive city-wide re-population assessment. LVI's portion covered about 14,000 properties. Data from these surveys were used by the ORDA to assist in its re-population planning.
Tree Planting
Hurricane Protection Tree Planting, Pathway Partners, New Orleans, LA.
LVI students participated in the effort to re-fortify the City's vital natural hurricane protection buffer following Hurricane Katrina damage. This unique training program taught students how to care for damaged trees, manage healthy ones, and replant in those areas where trees were lost. Students received state-issued "Tree Trooper" certifications from Louisiana State University.
Preservation of Natural Habitats
Preservation of Natural Habitats, Audubon Nature Institute of New Orleans, LA.
In this exciting program, set at the Audubon Zoo in New Orleans, LVI students assisted Audubon staff in its efforts to rehabilitate the Zoo following its extreme degradation by Hurricane Katrina. Program participants received instruction in ecosystem restoration (with emphasis on several unique habitats), horticulture, tree maintenance, animal husbandry, wildlife preservation, facilities maintenance, and guest services.
Home Weatherization Program
Home Weatherization Program, Delgado Community College, New Orleans, LA.
LVI created a model weatherization curriculum in partnership with Delgado Community College. LVI participants engaged in a home weatherization program designed to train students to rehabilitate, repair, construct, and/or build homes that are energy efficient.
Property Survey
Property Survey, Central City Renaissance Alliance – CCRA.
LVI participants assisted CCRA in conducting a housing and property survey in the Central City community to identify and tabulate blighted, rebuilt, occupied, and fallow properties. Data from this survey were used by the CCRA and City of New Orleans planners to help develop a strategic plan to rebuild Central City.
The data were also used by New Orleans' Code Enforcement Division as a basis for enforcing code violations. Over 5000 properties were surveyed with students performing a large portion of property ownership research in the Office of Records at City Hall.
Gert Town Community
Repair and/or Removal of Sidewalk in the Gert Town Community - G&C Concrete and Construction, LLC.
Program participants received training in carpentry skills including framing and forming; operational skills of power tools and heavy machinery; masonry techniques; pouring concrete; mild plumbing; measuring; leveling the ground; and blue print reading.
Debris Removal
Quality Assurance Debris Removal Monitoring, Beck Disaster Recovery - BDR.
Students were taught emergency response and disaster relief best practices and participated directly in post-storm cleanup efforts.